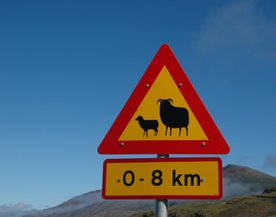 Department of Earth Sciences, Uppsala University, Sweden
Responsibilities
2014-2017 - Elector
I am one of three elected representatives of the department in the electorial board of the Faculty for Science and Technology with the duty to e.g. elect the faculty's director and the pro-deans for research, education, and collaboration, as well as the section dean
2012-present - Deputy Head of Department
responsible for premises and commissionary service (biträdande prefekt för lokalfrågor och intendenturen), 15-20% of my working time
As such, I am responsible for 6 members of the technical staff and an annual budget of about 2 million SEK, strategic planning of premises, management and recruitment of staff.
I am head of the premises group (lokalgruppen) and member of AU (prefektmöte), leading group (ledningsgruppen), environment council (miljöforum) at the department and of the commisionary service board (intendenturstyrelse) of Campus Gotland.
I am also Deputy Head of the Commisionary Service (Stf. föreståndare) of the campus area (intendenturområdesstyrelse) Lagerträdet.
Professional Development
2017 Uppsala university's academic leadership development programme
2016 Legal Training
2013 Leadership Programme
2013 Human Resources Training
2013 University Economy Training
2012 Supervision of PhD students Training
2011 Academic Pedagogics Training